Meet Dr Brooke Dalsanto, Chiropractor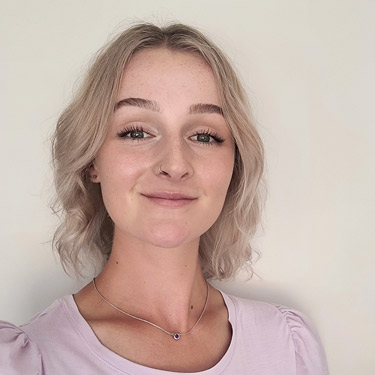 At 19, Dr Brooke had terrible low back pain–from repeated equestrian accidents–that was becoming unbearable. "My employer at the time recommended I see the local chiropractor, and so off I went."
At the time, Dr Brooke thought it was 'normal' to have low back pain and headaches. Not only did she feel better after receiving care, but her riding improved too. So she decided to apply to study chiropractic, with the intention of eventually studying to become an animal chiropractor.
Education and Professional Development
To prepare for her career as a chiropractor, Dr Brooke attended the Royal Melbourne Institute of Technology (RMIT). There, she earned a Bachelor of Health Science with Distinction and a Bachelor of Applied Science (Chiropractic) with Distinction in 2021.
Always looking to learn more, Dr Brooke is currently doing short courses to improve her knowledge, so she's equipped to help anyone who enters the practice.
Dr Brooke finds it fulfilling when a patient's quality of life improves after
receiving chiropractic care.
Outside the Practice
In her spare time, Dr Brooke enjoys spending time with her horse, whether it be trail riding or doing obstacle courses. She and her horse are currently working towards joining a local Working Equitation group. "One day in the future, I would like to return to university and complete further study to become an equine and canine chiropractor."
Book an appointment
Book an Appointment
Learn more about Dr Brooke when you book an appointment!
CONTACT US
---
Dr Brooke Dalsanto | (08) 9534 3600