Meet Our Support Team
---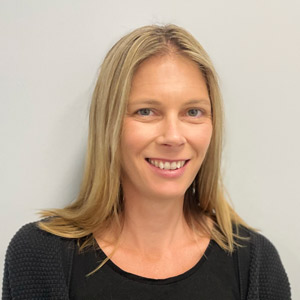 Melissa, Chiropractic Assistant and Practice Manager
Melissa looks forward to welcoming patients of all walks of life into the practice. Her number one goal is to help people on their health journey understand the power of chiropractic care while ensuring they have the best experience possible.
"The amazing positive changes we see in people as they progress are simply incredible!"
When she isn't in the practice, you can find her playing volleyball and enjoying time with her three-year-old twins.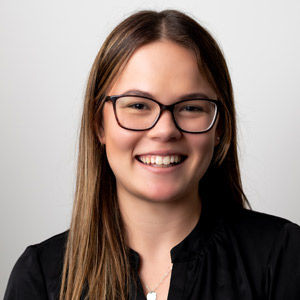 Teagan, Chiropractic Assistant
Teagan is currently studying at Murdoch University where she hopes to obtain her Doctorate of Chiropractic in 2023. Until then, she's enjoying working with the patients of Origin Family Chiropractic as an Assistant, helping to restore their health naturally.
When she isn't in the practice working with patients, you can find her on the beach or playing netball. Learn more about her when you book your next appointment with us!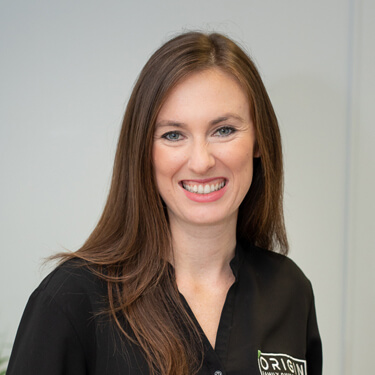 Sherie, Chiropractic Assistant
Sherie loves helping patients experience the power of chiropractic care, teaching them how it assists their own body to heal from within. She believes that our bodies are smart and wonderfully made, and can't wait to help patients see that, too!
"We all need assistance staying on the right track sometimes. Just like a personal trainer pushes you to get the results you want, our team helps you refocus and stay on the health track needed to reach your goals."
Outside of the practice, she enjoys spending time in nature and at the beach in Mandurah.

Pippi, Chiropractic Assistant
Before joining the Origin Family Chiropractic team, Pippi worked in the beauty industry helping people reveal their inner confidence. Today, she similarly enjoys helping individual patients unlock their true health potential naturally.
When she isn't in the practice, she enjoys going to the beach, camping with her mates and spending time with family. Jackie, Chiropractic Assistant
Jackie joined the Origin Family Chiropractic team with a passion for helping patients make healthy choices, which she's able to do every day. In fact, her favourite part about working in the practice is seeing the results patients experience firsthand as they progress. As she puts it, "It's truly amazing!"
Outside of the practice, you can find Jackie spending time near the ocean beach combing, dolphin spotting and even surfing, which she's recently taken up. She loves to do yoga and meditate, making health a conscious part of her life.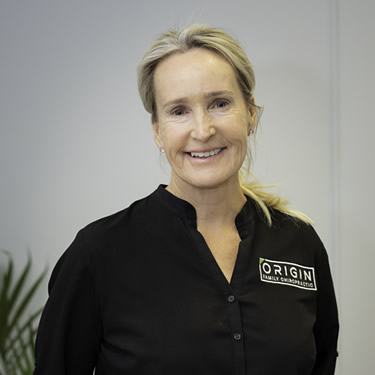 Liz, Chiropractic Assistant

Jo, Chiropractic Assistant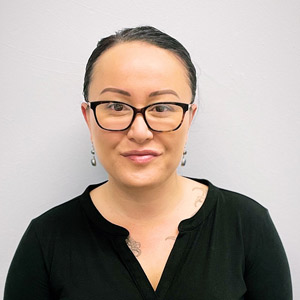 With more than 15 years of experience in the health industry, Jo brings a wealth of knowledge to our team and we couldn't be happier to have her with us. Before joining the Origin Family Chiropractic team, Jo worked at Sonic HealthPlus in Mandurah, where she had a wonderful experience as an Occupational Health Technician and Medical Screener. In addition, Jo is a Certified Drug and Alcohol Screener, Audiometric Officer, Covid-19 PCR Screener, and recently obtained a Certificate IV in Celebrancy.
"I strive to show kindness and compassion, treating people how they would like to be treated. With dignity and respect, I aim to help guide patients through the process of their unique healing journey."
When Jo works with a patient, her number one goal is to make them feel heard. She'll always greet you with a smile and make sure you feel comfortable in her care.
"I want patients to understand that I'm here to help them get well, and that means understanding what brought them here and what goals they have for the future."
Each day in the practice, she loves seeing patients leave with a smile and feeling of overall improved health.
When she isn't changing lives in the practice, Jo enjoys spending time with my family. You can often find her in the garden or creating meaningful events and ceremonies for others to help celebrate the many milestones of life.
Get to know more about her when you visit us next.

Elizabeth Garner, Chiropractic Assistant Elizabeth joined the Origin Family Chiropractic team after completing a Certificate in Phlebotomy. Always enjoying and intrigued by a natural, holistic approach to health, Elizabeth soon discovered chiropractic and fell in love with the profession.
Every day, she loves to see the incredible results and changes that patients experience, while listening to their concerns and helping them meet their goals, which she's been doing for more than 15 years!
When she isn't working at the practice, Elizabeth enjoys spending time with her dog, Franklin, cycling and visiting the beach as well as seeing friends and family.
We're thrilled to have Elizabeth on our team, and she can't wait to welcome you to the practice. Learn more about her when you book an appointment next.
Get started today!
---
Origin Family Chiropractic Team | (08) 9534 3600