Meet Dr Ryan Kennedy HBK, MChiro (Chiropractor)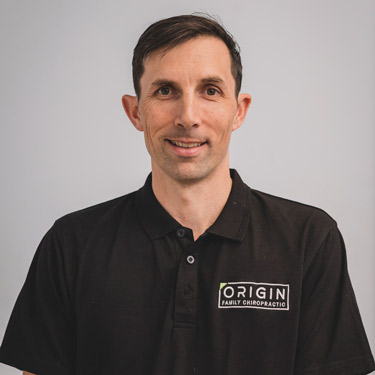 Dr Ryan's chiropractic journey began as a child. "Growing up in Canada, asthma was a real problem for my sister during the winter months. My parents took her to multiple specialists to seek information and treatment for her ongoing asthma and croup. These issues stopped her from going to school, playing outside and inhibited her overall quality of life.
"It wasn't until my mum took us to the chiropractor that we started to see a change in Erin. We travelled over an hour multiple times a week to see the closest chiropractor. After six months of care, my sister slept through the night without asthma attacks. The croup was gone, she returned to school and was back to her normal self!"
The Importance of Maintaining Alignment
At the time the chiropractor explained to Dr Ryan the importance of maintaining normal alignment and movement in the spinal joints, as this is essential for normal neurological function. Our brain and the rest of our nervous system must be working optimally for us to express our full health potential.
It is because of my sister's experience that I chose to become a chiropractor. Since 2007 I have been living my dream.
As a chiropractor, Dr Ryan is focused on restoring normal spinal movement and alignment to enhance the function of the nervous system.
"As a community, we are encumbered by stress and forced to be sedentary when working or studying. The effect this has on our overall health is detrimental and significant. By restoring and maintaining normal movement in the spinal and peripheral joints we can reduce the effects of stress on our nervous system. We also can stop the breakdown, increase our energy, get more sleep and get back to and keep doing the things we value the most."
An Active Family Life
Outside of the practice, Dr Ryan maintains a highly active lifestyle. He and his wife Mel are very active as their twins keep them on their toes every day. As a family, they actively work on their health through daily exercise, healthy eating and getting checked regularly by their chiropractor.
"Watching our healthy children grow and experience the world for the first time has been a true blessing. I am incredibly grateful that with the help of chiropractic we have been able to provide them with the best possible start to their lives."
Our door at Origin Family Chiropractic is always open to you and your family. We would be more than happy to talk to you and help you express your full potential for life.
Contact Us Today
Call (08) 9534 3600 to schedule a convenient appointment with Dr Ryan!
CONTACT US
---
Dr Ryan Kennedy | (08) 9534 3600